Your concern is important to us - only in direct dialogue can complex issues be explained simply.
VISUAL INTELLIGENCE
Competence and capacity for your projects
Vision systems for harsh environments require special solutions. Portable machines along with vehicles for use by authorities and in special industrial operations are the focus of our work. We support our customers from the concept stage through to series production, and have more than 25 years of experience in projects that involve video systems. In many projects, we combine the individual system design with the hema modular platform approach. The diverse solutions that we have developed for our customers during this time are impressive across the board.
Generating enthusiasm for the project and the discipline to create effective solutions is our contribution to your success. We present a small selection of topics here.

Current Use Cases: References for Embedded Vision

Optronic systems for security technology, defence & aviation

Optronics, sensor systems and monitoring in both civilian and security technology are extremely sensitive fields. Responsible support and the experience in building these systems are what sets us apart. Typical project tasks that we take on in that area are:
Video multiplexing, video management
Graphic overlay, multi-sensor systems
Secure data transfer, analogue and digital sensor integration, ultra-low latency, digital signal processing
Display technology: LED, OLED, head-up displays
Robust design
Device and system design
Series support > 15 years
We carry out all of these developments at our location in Southern Germany.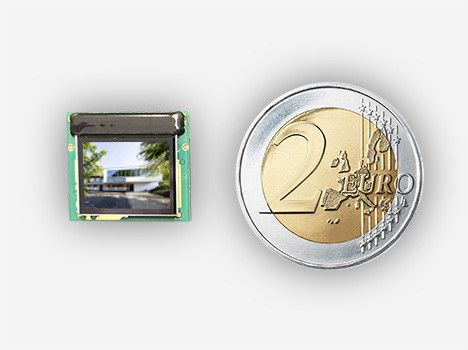 OLED micro-display image overlay in surveillance systems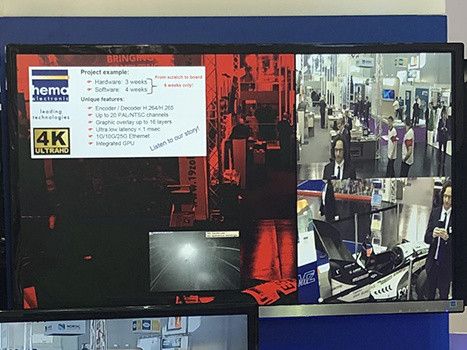 Sensor fusion of different image sources and image-in-image mode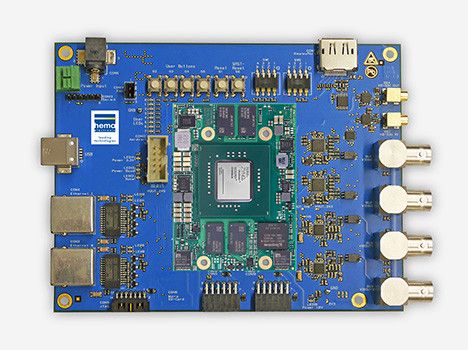 Modular video matrix with 6-18 video channels and real-time capability (ultra-low latency with h.265)
Industrial automation / machine vision

Special video cameras for tomorrow's production. In case an off-the-shelf system does not meet requirements, we take on the necessary tasks of conception and development. Integration of special sensors and the optimisation of data transfer are typical tasks.
Development of sensor boards for CMOS, IR and other sensors
Adaptation of sensor modules for constructing individual cameras
Video management and video transfer
Multi-sensor systems
Interfaces for control and data transfer
Software and algorithms
Housing and system design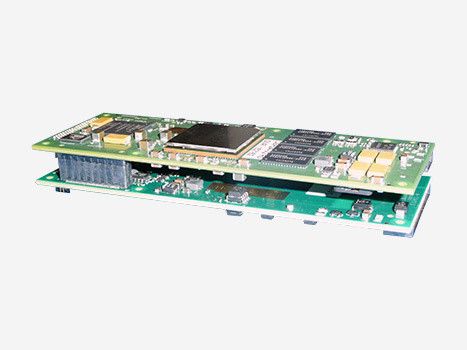 CMOS HDR video camera for quality assurance in car body construction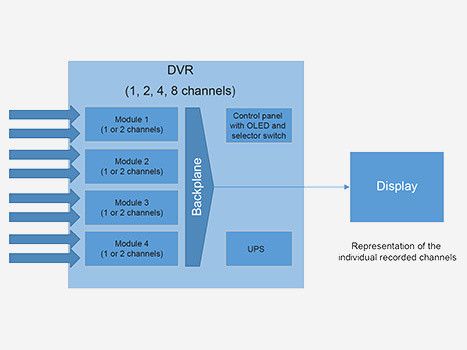 Digital video recorder with a variable number of channels for use in harsh environments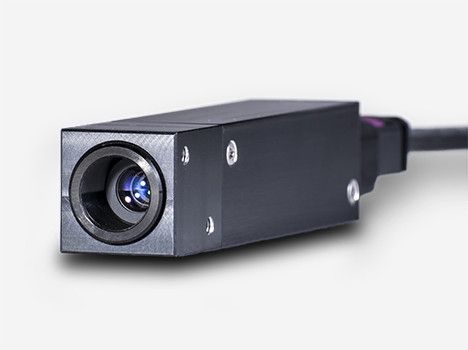 Miniature camera for robot-guided inspection
Intelligent camera for industrial applications in harsh environments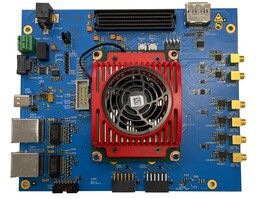 Referenzdesign TSN - Time Sensitive Networks mit Xilinx Kria SoM K26

Video design - visual intelligence in the product

hema has many years of experience in the design and development of embedded video systems in a variety of markets including security, industry, and defence technology. We focus on product development of image and video systems such as:
Image sensors and cameras
Image and video capture, storage and distribution
Image and video processing and analytics
Image and video displays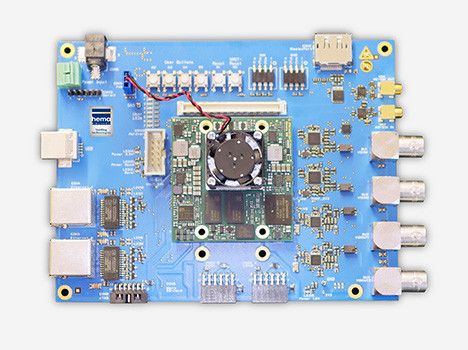 Low-latency video matrix for radio based video broadcast applications (FPGA platform)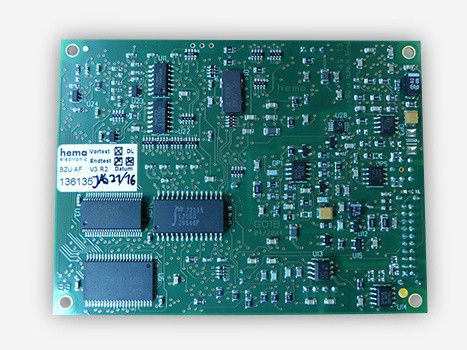 Graphic overlay video module for industrial endoscopy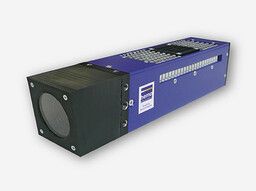 Intelligent high-performance camera with extended computing power and high resolution
Analogue and digital signal processing for test & measurement

We process signals from a large number of sensors and subsystems with our DSP and FPGA-based systems. In addition to video sensors, modern automation has a large number of different sensors that are evaluated in order to make complex systems more secure and more independent. The highest signal quality with analogue and digital sources forms the basis of precise measuring systems - that's what we ensure!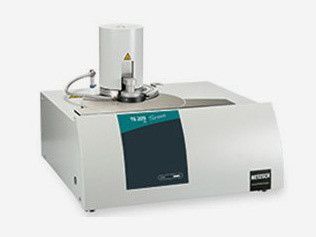 Analogue measured data acquisition and evaluation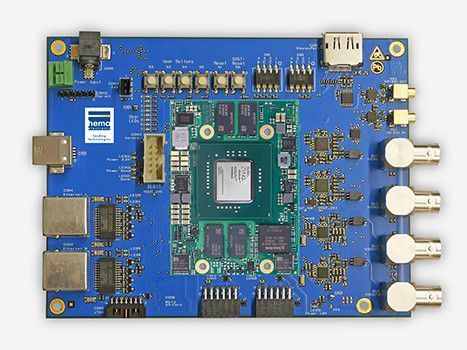 Sensor data acquisition and transfer for radar systems (FPGA platform)

Infrastructure and mobile systems

Existing infrastructure has different technology levels for the installed devices. For the integration of new and modern technologies and devices, a dual system must be designed while also taking into consideration the technology and resulting requirements. As modern and as digital as possible, and at the same time backwards-compatible and maintainable.
Cameras for mobile machines, autonomous vehicles
Video systems for the remote control of vehicles and drones
Integration of existing analogue and digital infrastructure
Conception of flexible modular systems: 19 inch technology
Wearable devices with GPS, GSM, Bluetooth, WLAN, ...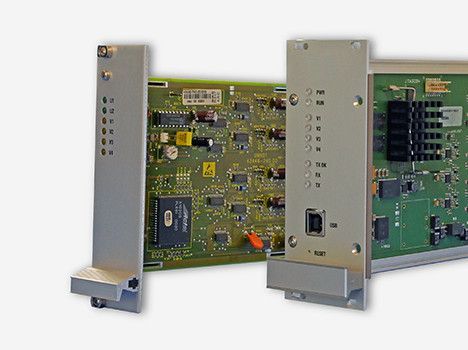 Video multiplexer for wireless video transmission in railway technology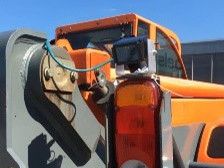 Robust HDR video camera for mining and mobile machines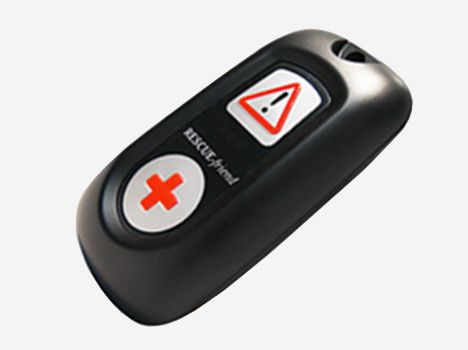 Portable emergency call and security detector with GPS and SIM card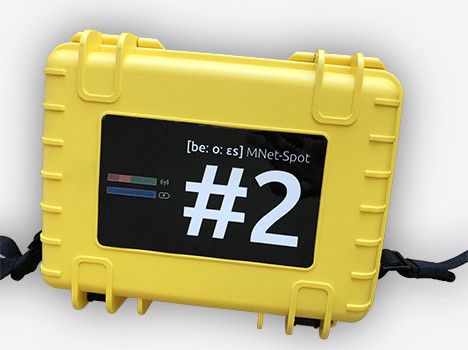 MESH WLAN router for harsh environments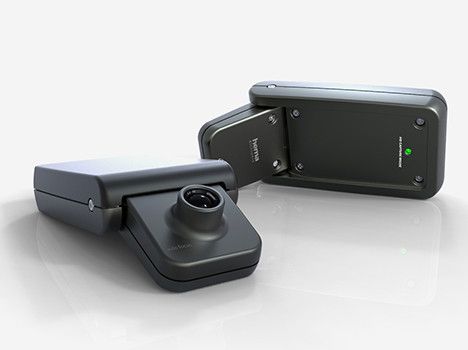 HDR video camera for car test vehicles