Your concern is important to us - only in direct dialogue can complex issues be explained simply.
DESIGN STRATEGY
Understanding customers and planning well
Identifying the right task to solve for is the essential beginning for design strategy. The hema design process is geared towards receiving, understanding and conceptualising your requirements and those of your customers. The strategy for developing the task is determined in collaboration with you. Modular platforms or product-specific implementation each offer special advantages that need to be used in a targeted manner. Understanding and effective incorporation are key.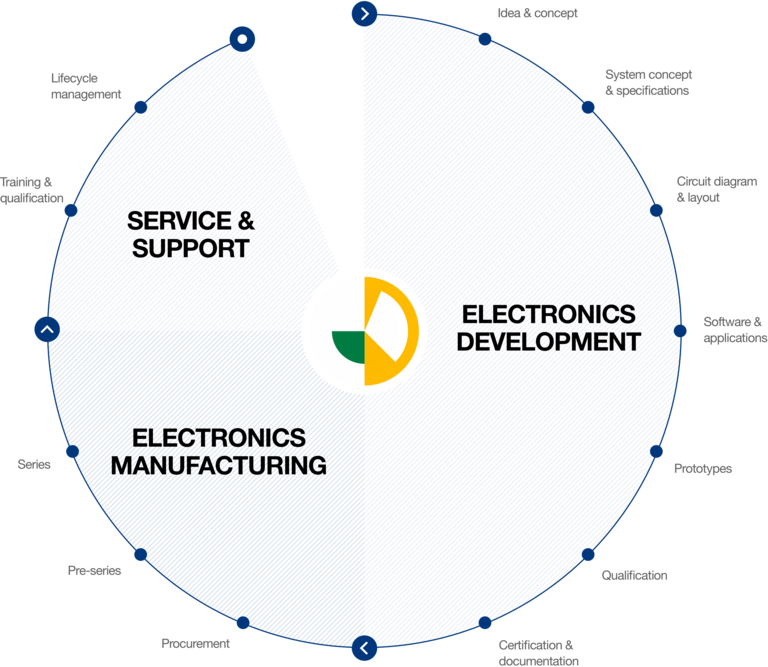 Hardware development, procurement and production planning are closely interlinked to deliver ideal product properties. Software development for firmware and applications works hand-in-hand with your specialists. We implement your projects effectively. Our experienced engineers and our proven agile project management system take care of that.


Good reasons for choosing hema:
Know-how
Because as a client, I get access to new technology.
Partnership
Because I have a strategic partner on an equal footing.
Design competence
Because the level of competence in the field of embedded vision is extremely high.
Sincerity
Because I'm sure that hema will work on my project with the same level of commitment as I do.
Empowerment
Because hema gives me the opportunity to grow and learn with the project.
Strategy
Because the solutions enable strategically long-term product series.
Capacity
Because that's where I get the competence and capacity for my development projects.
Platform
Because modular concepts and platforms deliver strategic advantages.
Future-proof
Because I can pick up my project again and continue it at any time.
Individuality
Because I am offered a flexible range of services and suitable partners.
Development and production
Because short project times and combined production speed up my projects.
Effectiveness
Because working with hema is simple, reliable and effective.
Are you curious about how we can support you in your tasks?
Would you like to know the potential of combining these capabilities?
Are you a developer, product manager, purchaser, supplier or simply interested in our technologies?
If so, find out here about how we can expertly provide development, production and customer-specific products for your success!