Your concern is important to us - only in direct dialogue can complex issues be explained simply.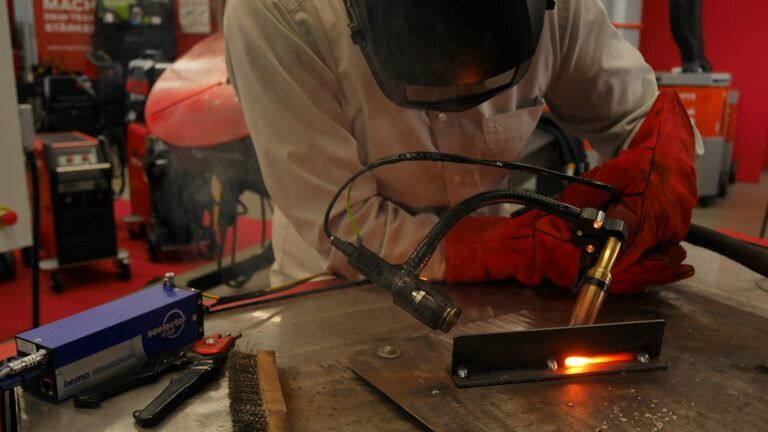 Visualize welding processes - for more efficient teaching and training
seelectorICAM educational package
ideal for live demonstrations
shows processes, interrelationships and sources of errors during welding
exclusively for educational institutions and training companies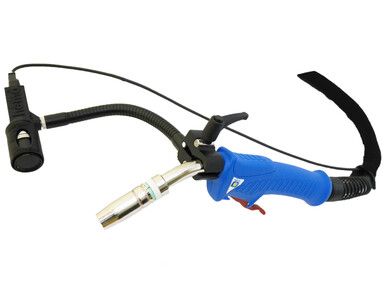 Show your future welding specialists what matters!
Digital learning made easy: Live display of welding processes
Welding processes have a major influence on the quality of the workpieces produced. At the same time, until now it was hardly possible to show pupils, students and trainees in a simple and understandable way how the individual steps of the welding process should ideally look and how to recognize deviations. For this purpose, hema electronic has developed the seelectorICAM educational package.
It puts on display
ignition spark
weld seam
weld pool
feed wire
welding flame
and can be used in teaching as well as for comprehensive experiments and research. For this purpose, a camera records live images of the welding process and displays them with high contrast and best resolution on a monitor.
The educational package consists of:
seelectorICAM HD4 camera with remote sensor head in full industrial package
software package
robust camera housing
light and flexible gooseneck mounting kit
leather cover tube
It is ready for immediate use and can be attached to any handheld welding torch.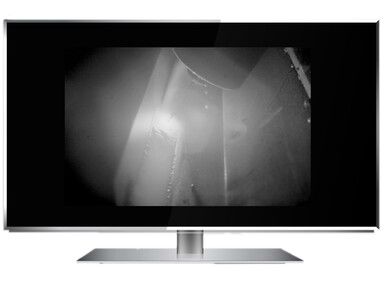 Extremely high contrast welding videos for
live analysis
teaching
exam preparation
etc.

The camera is mounted at a distance of 10 cm to 20 cm from the flame and is nevertheless optimally protected. The welding process can then be viewed in real time via a monitor. In addition to the supplied C-mount lens with a focal length of 16 mm, other optics with a focal length of 35 mm or 50 mm can also be used.

Due to its high dynamic range of 170 dB, the camera creates extremely high-contrast images, even in very bright and very dark areas. It is suitable for the visualization of all welding processes such as
MAG, MIG and laser welding
plasma, TIG welding
electron steel welding processes
With the help of the software, which is part of the educational package, the camera can be preset on a Windows PC. In addition, welding processes can be recorded via the program and used for training and documentation purposes. For a quick start, hema includes a Quickstart Guide.

Proven in practice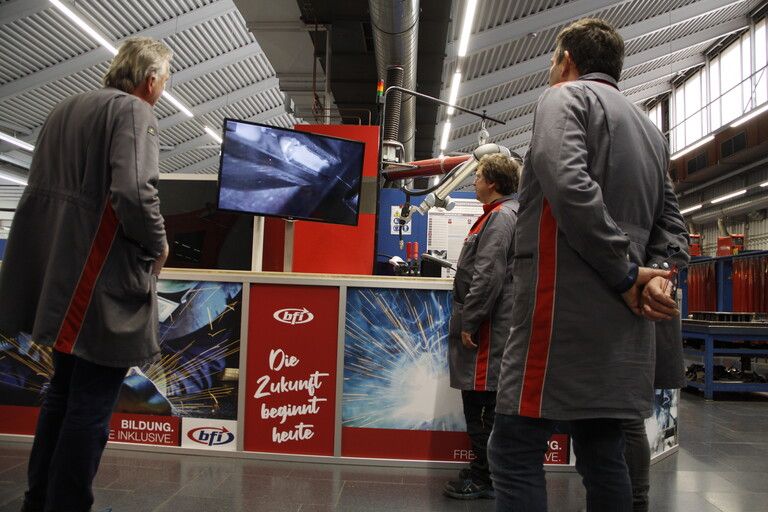 "We use the seelectorICAM educational package to broadcast images from the welding table to a TV in the auditorium, and thus for all apprentices at the same time. In addition, we can record the welding processes and use the videos several times. This saves us a lot of time and effort in our welding training. In practical use, my colleagues and I are very impressed by the ease of operation and the comprehensive functions."

Martin Ernst, specialist trainer in the field of welding technology
bfi Styria at the Leoben training center
High-quality components for educational use
Choose the perfect equipment
seelectorICAM HD4 in a full industrial package
robust camera housing
clamp hose kit with gooseneck
leather cover hose
VGA connection for external monitor
6.670,00€
seelectorICAM HD4 in a full industrial package
robust camera housing
clamp hose kit with gooseneck
leather cover hose
31.5 inch HDR monitor
7.070,00€
seelectorICAM HD4 in a full industrial package
robust camera housing
clamp hose kit with gooseneck
leather cover hose
extra large 65 inch HDR screen
1h expert consultation
7.657,00€

Your task: Train welding efficiently ...
... our service:
Live visualization of the process!
With the seelectorICAM you can optimally visualize the welding process, even at positions difficult to access and for many spectators. The observation takes place comfortably on the external monitor. Video recordings enable the best possible transfer of know-how, even more precise analyses and conclusions from the process to the workpiece.
As if all participants were welding themselves, with perfect representation of:
arc
electrode
molten pool
seam
weld gap
solidifying melt
Features:

brightness dynamics up to 170 dB
frame rate approx. 30 frames / second
direct VGA connection: display on monitor
network connection via Ethernet
Highlights
Suitable for industrial use:
compact and robust
extended temperature range
low power consumption
Versatile:
flexible and user-friendly
comfortable user interface
extensive software options
Example videos of the welding process visualization
The software tool ICAM view
...
... intuitive operation, detailed analysis
The ICAM view software tool displays the acquired image on the monitor. The image can be analyzed and various information can be retrieved:
automatic brightness adjustment
variable camera resolution
image mirroring horizontally and vertically
superimposition of a crosshair
scene-dependent contrast switching
single image and video recording
playback of recordings

Sie haben Fragen oder wünschen sich noch weitere Informationen?
Schreiben Sie uns!
Ready for new insights?
Order your educational package by e-mail now: