Your concern is important to us - only in direct dialogue can complex issues be explained simply.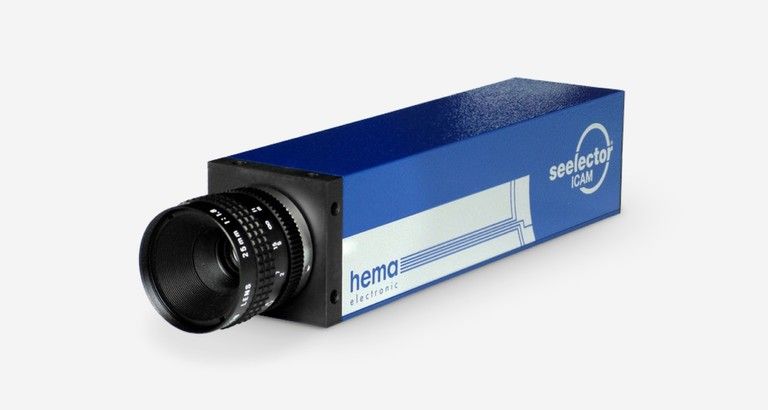 SYSTEM OVERVIEW
The convincing approach to quality assurance during welding
Modern sensors and camera systems simultaneously check the quality and find individually different gap sizes and tolerances. They pass on this information to the joining units. This allows the welding process to be regulated automatically.
The seelectorICAM camera family combines high computing performance with a high-dynamic CMOS sensor. Sharp vision with up to 170 dB dynamic range, rapid image acquisition with global shutter, high resolution!seelectorICAM comes as a fully-fledged image processing system in a compact format. Now it's possible to evaluate the weld seam in the welding process in greatly overexposed and inhomogeneous lighting conditions. hema supplies camera systems for the visualisation and monitoring of welding processes such as MAG / TIG, plasma and laser welding.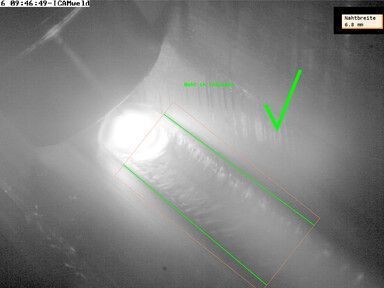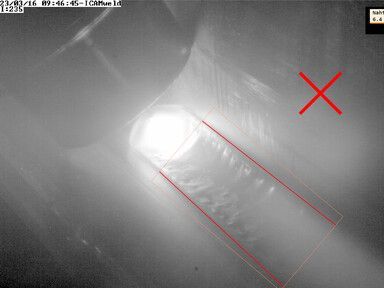 SPECIAL FEATURES
seelectorICAM weld in 2 designs
The robust standard design of the camera (200 x 50 x 50 mm) is geared to use under difficult environmental conditions. It is available in several versions and can be supplemented by individual accessories. For applications that require a particularly small camera, there is the seelectorICAM HD4 version with the miniaturised separate sensor head. This means that the right camera is always available for different spacial conditions.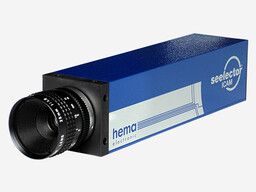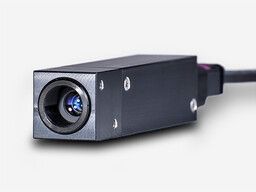 seelectorICAM sensor head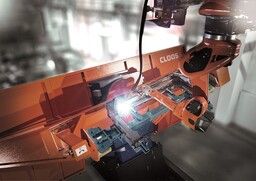 The extreme brightness dynamics of up to 170 dB cover areas in which conventional sensors either over-expose or under-expose (blooming effect). The automatic contrast and brightness adjustment developed by hema generates from the raw data detailed and high-contrast images of the weld seam with arc and the surroundings for playback and recording. The optimum welding parameters can be determined and the welding process can be adjusted accordingly!
Housing variants and accessories:
The seelectorICAM can be installed in a protective housing or cooling housing. We recommend interchangeable protective glasses to protect the lens. We would be happy to advise you about additional accessories, special cable lengths, monitors and installation aids.
High dynamic imaging means detailed images under all lighting conditions
Intelligent camera seelectorICAM with embedded computer
Image processing software for automation
Direct video interface for connecting monitors
Suitable for industrial use - also for the extended temperature range
No moving parts, no ventilation, no hard drive
Low power consumption (less than 10 W)
Self-test function
Real-time capability
Applications
We develop intelligent electronics for the intelligent factory!

Professional image processing as a key technology for automation. Permanent monitoring of a welding process is a demanding task. The intelligent camera seelectorICAM weld allows consistent observation. With its extraordinary brightness dynamics, it reproduces all details of the weld. The new GigE Vision and image processing software thereby allows measurement as well as analysis of the properties of the process. The weld seam can be evaluated manually or automatically from the image data obtained:
Gap and edge detection
Weld pool width
Burner positioning
The desired additional information is displayed live on the monitor and makes control easier. Information that is relevant to the process, such as weld seam width, size or position of the welding gap etc. is available as data and can be used by downstream evaluation algorithms based on HALCON standards. This serves as the basis for your client-specific requirements for automated process control.