seelectorICAM HD1 und HD2
Your concern is important to us - only in direct dialogue can complex issues be explained simply.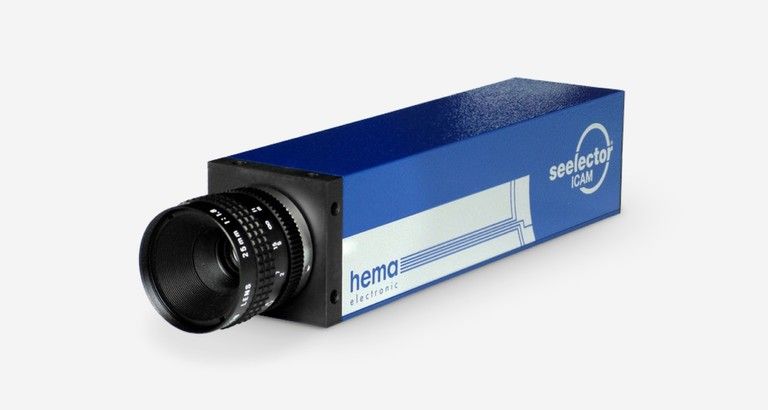 SYSTEM OVERVIEW
The camera with extreme brightness dynamics
seelectorICAM HD1/2 is a smart camera with the most innovative electronic technologies of our time. It is developed for industrial image processing, security technology, multimedia applications and vehicle systems with the highest requirements.
SPECIAL FEATURES
The brightness dynamic of the camera is 170 dB. This allows the camera to be used under the most difficult lighting conditions, such as extreme differences in brightness in an image. This feature can also be used at high frame rates, frame by frame.
seelectorICAM HD1 works with a rolling shutter. This enables it to achieve a brightness dynamic of around 170 dB. The maximum possible dynamic range for extreme differences in brightness in the picture.
seelectorICAM HD2 works with a global shutter. This enables it to achieve a brightness dynamic of around 140 dB. This can be the decisive difference for rapidly fluctuating changes in brightness, such as arcs, in the picture.
Image data compression (MPEG2, MPEG4, Motion JPEG, etc.) is performed directly in the camera in real time. The large local image memory allows the intermediate storage of compressed and uncompressed single images or image sequences.
The intelligent camera can be integrated into any network via the Ethernet interface. The configuration, the query of evaluation results or diagnostic data is done via TCP/IP in the production network. Compressed and non-compressed image data are transmitted in the same way or the application software in the seelectorICAM is updated.
The seelectorICAM generally operates in stand-alone mode with 24 V power supply. Galvanically decoupled digital inputs and outputs are available. A separate video output for direct monitor connection has been integrated for image output.
APPLICATIONS
seelectorICAM is ideal for all applications with fast processes and strong brightness differences in the image.