hema is nominated for the "Großer Preis des Mittelstandes" of the Oskar Patzelt Foundation, one of the most important business awards in Germany – we are very happy about this!
Self-application is not possible; nominations are only made on the recommendation of well-known institutions in politics, industry, local authorities and associations. And we were nominated being among the best in German medium-sized companies!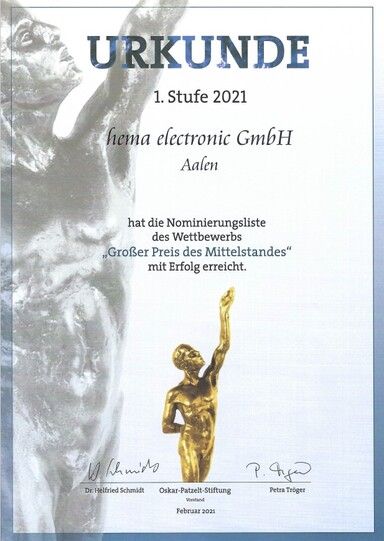 Twelve regional juries and one final jury with a total of around 150 representatives from industry, politics and administration select the finalists and award winners from all participants. Factors such as the development of the company and the creation of jobs and apprenticeships, innovative strength, regional commitment and customer service will now be evaluated. We give our best in all areas!