Your concern is important to us - only in direct dialogue can complex issues be explained simply.
PERSONAL CONTACT
Introducing ourselves
It goes without saying that you're welcome to visit us in our company in Aalen at any time. Taking a close look at the work and behind the scenes is often the crucial factor when it comes to choosing an important partner. That's what we stand for as a family-owned company.
We also offer you the opportunity to learn more about hema at the following events. We look forward to meeting you!

Aalener Industriemesse - AIM for students

20.10.2021
Aalen University
Booth no. A17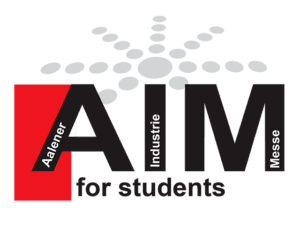 Organized by the students once a year since 1994, this fair is primarily aimed at the students and professors of Aalen University, but also attracts many visitors from the surrounding regions to Aalen. The focus here is on professionalism in the organization and a comprehensive service for exhibitors, which has enabled the fair to grow to over 140 exhibitors in the meantime.
It also attracts a great deal of attention in the local and national media every year, so that it has become an ideal platform for all exhibitors to recruit new talent and increase their profile.